About Us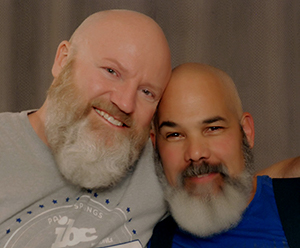 At Schnuck Didit Designs, we have been creating unique items since 1997 and are constantly designing novel pieces and products. This always originates from an inability to find things, in the marketplace, that we are looking for. If we can't find it then we will make it! The added bonus is knowing that the materials or ingredients that go into our wares are of high quality.
Starting our business was the perfect outlet to express our creativity. The search for a fitting business logo was agreed upon easily. It is from a photograph of a pair of our boots that made its way onto a framed picture that we have on our wall to this day. Although we both have full time employment, we've managed to continue with our own business and have watched it evolve and grow over the years.
We have come a long way since the start. With changes coming ahead of us, our website is now here to share with you our creative, quality, custom designs and products. We are looking forward to helping others find the perfect item for any occasion, for themselves, or as gifts for those special people in their lives.